>> Monday, April 21, 2008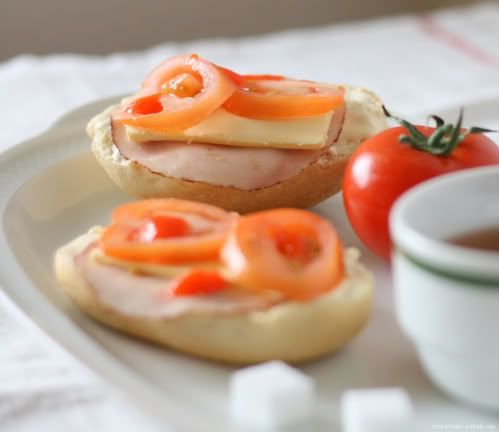 I'm not that kinda sandwich lover but my hubby is a biggest fan of sandwich. I think this simply because he used to eat bread and had sandwich for breakfast while I ate sandwich only when I lacked of time. Back in Indonesia, I used to eat white bread by spreading Indonesian famous margarine
"Blue Band"
and granulated sugar. The best! Too bad, the margarine here is different from it. Blue Band available tho in
Toko Indonesia
but quite expensive.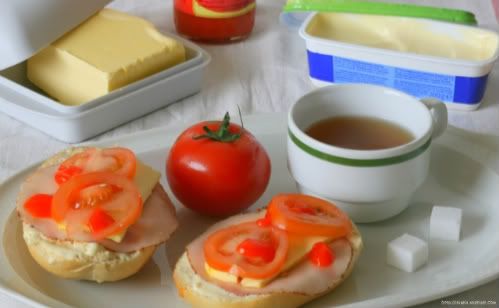 I made this sandwich yesterday for our small brunch before having the real lunch at

Pengajian Bremen

(monthly gathering to learn Qur'an).

This is how I made my sandwich. Quick and easy!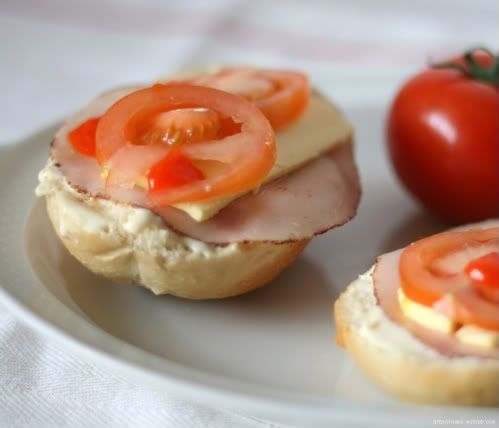 Ingredients:


1 brötchen, cut into half
1 tomato, slice
2 slices or butter
2 slices of smoked turkey
Melt cheese (Sahne Käse) as needed
Indonesian chili sauce




Methods:


Spread melt cheese on the bread. Top with smoked turkey, butter and tomato. Drizzle with chili sauce.

Quick and easy, no!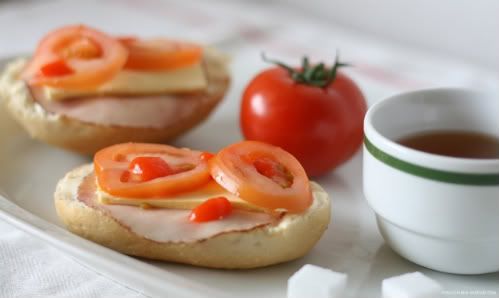 This was my entry for: Let's Have Brunch: Be Creative With Your Sandwich hosted by Pepy.